Chiropractic
For Entire Family
Within our bodies reside an inner wisdom, a life force that continually moves us towards a greater expression of health and life. My approach is skilled, gentle and effective with an emphasis on releasing stored tension in the nervous system that can interfere with our inborn ability to thrive and be well.
I specialize in chiropractic care for the entire family from pregnancy to infant care, teenagers and adults utilizing gentle and specific chiropractic techniques suited for the individual
"Through gentle and specific chiropractic care
I work to release the healing power within the body."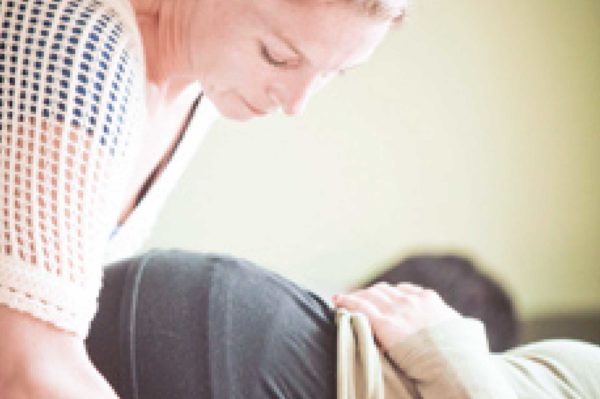 Chiropractic for Pregnancy
Pregnant women have safer and more comfortable births as a result of having their pelvis properly aligned with the Webster Technique, which addresses the physical structures affected during pregnancy such as pelvic bones, low back and hip muscles, nerves and supportive ligaments of the uterus. Many women report that their pregnancies were easier and their delivery times shorter when they received chiropractic care.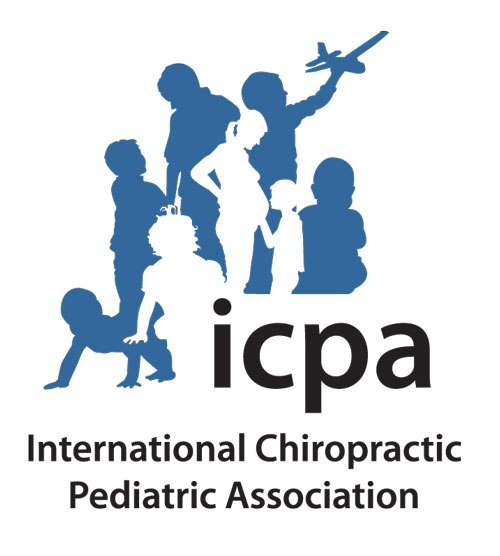 Webster Technique for pregnancy
(certified in 2011 by the ICPA).
Chiropractic for Adults
Injuries, sprains, strains, joint pain, back, and neck pain are a part of life. No matter how careful you are, at some point, you will probably feel discomfort, pain or injure a muscle, ligament or tendon. We can often initially help provide pain relief and improved mobility through adjustments, massage and corrective exercises. We also offer wellness care that allows you to stay strong and resilient and lessen the chance of future issues. Do not hesitate to ask on our contact page if we can help with your specific condition and/or help you reach a specific health goal.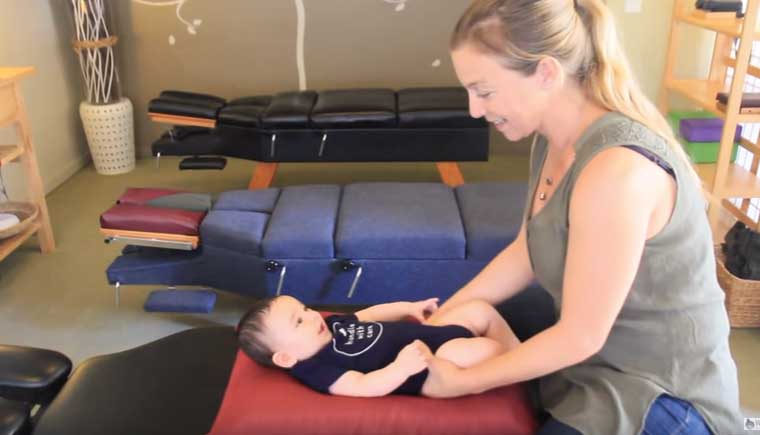 Chiropractic for Babies and Kids
As a pediatric chiropractor, Dr. Waltz is highly skilled and well trained in a variety of chiropractic techniques designed for children. We are known throughout the Oakland area for our ability to treat babies and kids of all ages – offering gentle, non-invasive, effective chiropractic treatments that encourage healing and optimal health for your family.
On your first visit with Dr. Kara she will do a thorough review of your health history, perform a chiropractic evaluation of your spine and Neuro-Functional testing of your nervous system. Your health goals and concerns will also be addressed. Typically you will receive your first adjustment on this visit as well as instructions for any needed self-care or additional referral. You can expect the initial visit to take approximately an hour. You will be invited to schedule a follow up visit where you and Dr. Kara will go over your exam results, what they mean and discuss the best chiropractic "game plan" to achieve the results you desire. Your second visit will be about 30 minutes. You will have the opportunity to have all your questions answered, discuss financial options and choose the type of care you wish to receive.
​Chiropractic
Care Explained
Chiropractic was founded on the philosophy that our bodies have the innate capacity to heal and thrive from the inside out. We are designed to respond and adapt to stress, however, when it becomes too much for the body to handle we store this stress as tension patterns that can pull on our bones and alignment and contract our muscles in ways that interfere with healthy expression. Chiropractic adjustments are intended to release these stored tension patterns allowing for an easier flow of nerve signals, proper muscle response and structural alignment. Chiropractor are uniquely trained in finding these areas of interference and restoring our innate ability to heal and adapt.

Drop Table
A specialized table allowing for diverse ways of adjusting people with all body types and conditions with effectiveness and ease.

Extremity Care
Specific skill set for working with joints of arms, legs and rib cage and their various injuries and chronic issues.
MLS
Mastery | Love | Service An honoring and loving approach to adjusting with a focus on moving people towards their wholeness.

BGI
A chiropractic approach to understanding the tensegrity of the human body and how to release stuck patterns.

Activator
An adjusting instrument often used for smaller and more delicate joints and people.

Cranial
An extremely gentle technique working with bones of the cranium, often used with babies, children and for very specific conditions.

Diversified
The most commonly taught chiropractic technique.

Webster Technique
Specific method of adjusting pregnant women for optimizing mom's pelvis and thus baby's positioning.
"My experience with Kara's work has been one of continued satisfaction. I truly feel a sense of peace and calm after each weekly session. My body feels more resilient and healthy. I especially appreciate her wisdom and expertise. She is so passionate about chiropractic care and the well-being of her patients. I am confident that any health consideration you are challenged by that Kara is the best place to start your healing journey. I will never change chiropractors. Sometimes you just know when you find the right one for life."
"I met Dr. Kara two months ago, in great pain, taking pain killers and now I'm 90% better, off the pain meds and I assume it's because of her care. Great vibe. Strong. Attentive. "